Golf Outings Are Fun and Productive, Have Your next One in Chicago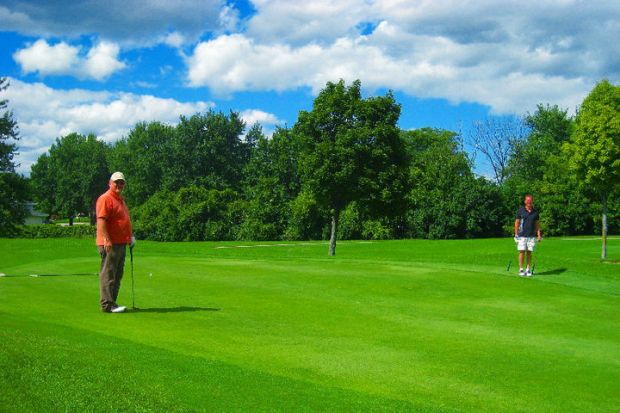 The season for the company and non-profit golf outings is in full swing. Regardless of whether you are developing camaraderie and teamwork among employees or raising money for a favorite cause in Chicago, golf outings can be a fun and productive way to do it.
To keep the event at the top of the list of participants, it needs to change periodically. Any golf outing that does not change can expect to see a decline in registered participants. There are a few great ideas to put the "snap" back into your outing.
Change the Game
No, not to a different sport. Think about how changing the format or the holes your participants play. You might notice that the same groups win every year, so try changing things around. You might see new winners, and you will put the fun back into your event.
Keep the Players Engaged
How many times do the participants have to see themselves all lined up at the end of the day for a professional group photo? Try something different; everyone has a camera phone, so have them take pictures during the round. Post them on a Facebook site or have the pictures turned into a slideshow that can be shown during the awarding ceremony.
Increase the Number of Players
Golf outings should include everyone. Perhaps you are not getting enough older players for example. Choose a target group and go after them. You might be surprised how many people in your organization are not participating but would if they felt welcome if they were invited.
Improve the Quality of the Awards Banquet
Participants have given you their time and, perhaps money. What they ask in return is to have a relaxing shower, a nice meal and get back home unharmed. Make sure you pick a venue that has excellent dining facilities, a great bar, and an excellent banquet menu.
Golf outings should be fun as well as productive. For your next outing, consider the benefits of having it at Carriage Greens Country Club near Chicago. For complete information, visit https://www.carriagegreens.com.